The Incendium mod is a Nether mod that was created by Starmute. This mod adds four new biomes, 14 biome variants, nine new structures, and a new boss to the Nether. This mod is similar to BetterNether, both aiming for a better Nether experience. Incendium is made by the same creator of the Terralith and Nullscape mod, which totally overhaul the overworld and the End dimension.

Wandering through the Nether can sometimes be a bit boring, especially because of how monotonous the colors are and how the biomes inside can be repetitive. These types of mods surely bring more life into your Nether adventures. If you find yourself often going to the Nether, then make sure to check this mod out.
---
✅ Minecraft versions: 1.19.4 - 1.19, 1.18.2 - 1.18

👤 Author(s): Starmute

🔩 Modloader: Forge, Fabric, and Datapack

📦 Download Incendium Mod
---
Purified dunes is one of these new biomes. This biome looks like mini towers of orange sand where you can find honey blocks once in a while. Quartz hills is another biome that looks cool and adds a bit more color variety to Nether.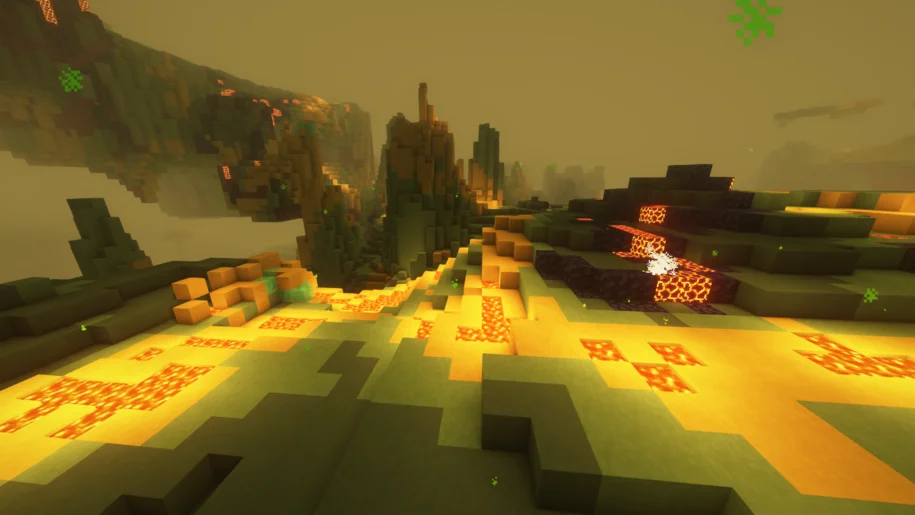 With its white sand ground, trees with transparent blue leaves, and blue flames scattered on the ground as if they are some kind of grass, this biome will refresh your eyes from constantly looking at warm color tones.
Other features
With this epic world gen mod, the extreme basalt deltas look like your regular cave, except that there is more lava than rocks. The quartz flats biome is a variant of quartz hills. It contains frozen lava lakes and new structures for you to discover. You'll notice how this biome variant is heavily guarded by gasses because of all the loot you can take. The withered forest has dark brown, gray, and maroon color tones. This biome gives an abandoned village type of vibe.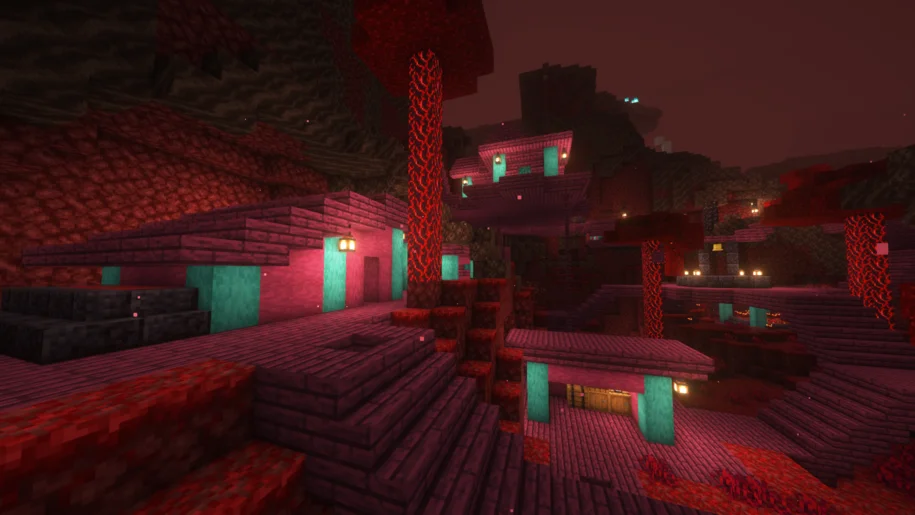 If you like red and the redness of the Nether isn't enough for you, then be sure to visit the Crimson Forest biome. You can find Nether villages in it. This biome will definitely give you a feeling of rest after wandering the vast Nether dimension. There are a lot more features this mod has to offer. Make sure to check it out.
 Video Review
Your video review of the Incendium Mod here? Contact us!
---
Download Incendium Mod for Minecraft 1.19.4
✔ These download links will take you to the official download page(s) for Incendium. McModspot.com does not host or alter these downloads in any way. It is possible for download links to break over time, when creators make changes to the original pages. Feel free to message us in case one or more links stop working.
Mods require Forge or Fabric to work properly. Forge and Fabric are mod loaders which allow you to load and use mods in Minecraft. If you don't know how to install a mod loader and mods, use the tutorial below.
Installation
First, you need to download Fabric Modloader.
Once it has finished downloading, you open the file and install Fabric.
Now select the Fabric mod loader profile in the Minecraft Launcher and click play.
If you want to add mods, locate your .minecraft folder (on Windows, press Win+R and enter %appdata%).
Find or create a folder called "mods". Drag in your Fabric mods, they will be loaded the next time you launch Minecraft.
If you need more help to install mods, use these tutorials.
⚙ How To Install Forge 1.19.4
⚙ How To Install Fabric 1.19.4