✅ Minecraft versions: 1.19.4 - 1.19, 1.18.2 - 1.18, 1.17.1 - 1.17 | 1.16.X - 1.14

👤 Author(s): 3llemes

🔩 Modloader: Forge, Fabric, and Quilt

📦 Download Expanded Storage Mod
---
---
The Expanded Storage mod, as the name suggests, allows storage items to hold more items than usual. New storage containers are also included in Expanded Storage. Chests, old chests, barrels, and mini chests are a few examples.

Mods in Minecraft can change how the game is played in a variety of ways, but the ones that are most popular are usually those that add more storage items. From large chests to backpacks, these mods not only give players more storage space but also make inventory management much easier and faster.
Simplify your storage management
Furthermore, the increased capacity allows players to store a wider range of blocks and items, as well as craft weapons or tools for use in an emergency. Some mods even provide players with access to a virtual marketplace where they can browse and buy new items from other Minecrafters or vendors all over the world. Mods that provide additional storage items not only help to simplify inventory management, but also add an entertaining trading element that makes the gaming experience far more interesting and dynamic. Installing one of these mods on a Minecraft world can clearly be extremely beneficial to its players.
Increased storage capacity
The Expanded Storage mod can be extremely useful for increasing the capacity of storage items in Minecraft. A storage mod allows a gamer to store more resources or make room for more tools, depending on the situation. The most common types of storage mods provide additional chests in a variety of colors and designs. Increasing the number of chests available in a game allows players to store more items than would otherwise be possible and often looks much neater than multiple stockpiles of materials on the ground.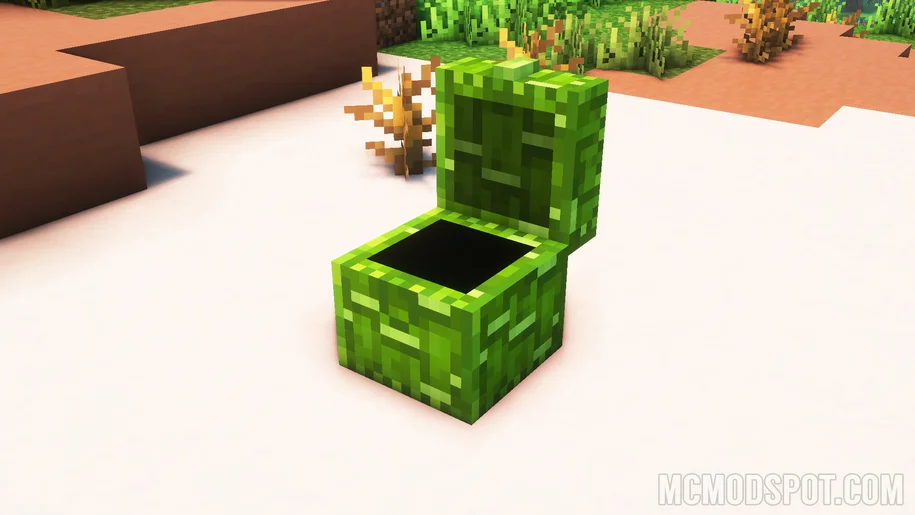 These storage items allow players to queue resources into an infinite stream, making automation easier. They also allow players to store larger amounts of important resources without taking up too much inventory space. Installing one or more of these mods helps gamers stay organized and make the best use of their limited game space.
Aside from convenience, these mods can improve performance because instead of storing an item in the world with an entity, which uses memory and processing power, it is stored inside containers, which puts no additional strain on the game's system. Thus, gamers who require more storage should consider installing appropriate mods, as they are an excellent way to free up valuable space while also improving performance.
Expanded Storage chests
The wooden and iron chests are two of the new chests added in this mod. These wooden chests can hold 27 items and can be customized with cosmetics. Using the wood cosmetic, make them look like the classic chest. If you're creating a Halloween-themed base, the pumpkin cosmetic is ideal! If you're getting ready for Christmas, wrap your chests in a present box!
Depending on the variant, this cosmetic has a different gift wrap texture. Finally, with the bamboo cosmetic, make the chests fit an all-natural themed base. The Iron chest has a capacity of 54 items, which is equivalent to two chests. Upgrade the chest to a golden one and store 81 items, the equivalent of three chests. Upgrade it to a diamond chest, and you can store 108 items, which is the equivalent of four chests. Finally, upgrade that chest to an obsidian chest that can hold 108 items and is blast-proof!
Video Review
Your video review of the Expanded Storage Mod here? Contact us!
---
Download Expanded Storage for Minecraft 1.19.4
✔ These download links will take you to the official download page(s) for Expanded Storage. McModspot.com does not host or alter these downloads in any way. It is possible for download links to break over time, when creators make changes to the original pages. Feel free to message us in case one or more links stop working.
Mods require Forge or Fabric to work properly. Forge and Fabric are mod loaders which allow you to load and use mods in Minecraft. If you don't know how to install a mod loader and mods, use the tutorial below.
Installation
First, you need to download Forge Modloader.
Once it has finished downloading, you open the file and install Forge.
Now select the Forge mod loader profile in the Minecraft Launcher and click play.
If you want to add mods, click "Mods" in the main menu, and click Open Mods folder. Drag in your Forge mods, they will be loaded the next time you launch Minecraft.
If you need more help to install mods, use these tutorials.
⚙ How To Install Forge 1.19.4
⚙ How To Install Fabric 1.19.4